Look at this beautiful bride!!
That's my sister Kathy, and her daughter Ashley. It was a great wedding. Possibly the HAPPIEST wedding I've ever seen. The room was filled with people who were so thrilled for these two great people.
Here they are...Jon and Kathy Younce.
This is the whole Cottrell family...minus our Jack (he stayed back home for a bible drill competition).
My dad, my two sisters, my brother, in-laws and nieces and nephews. And one great nephew. My nephew Sam almost got cut out of the pic. Sorry, Sam.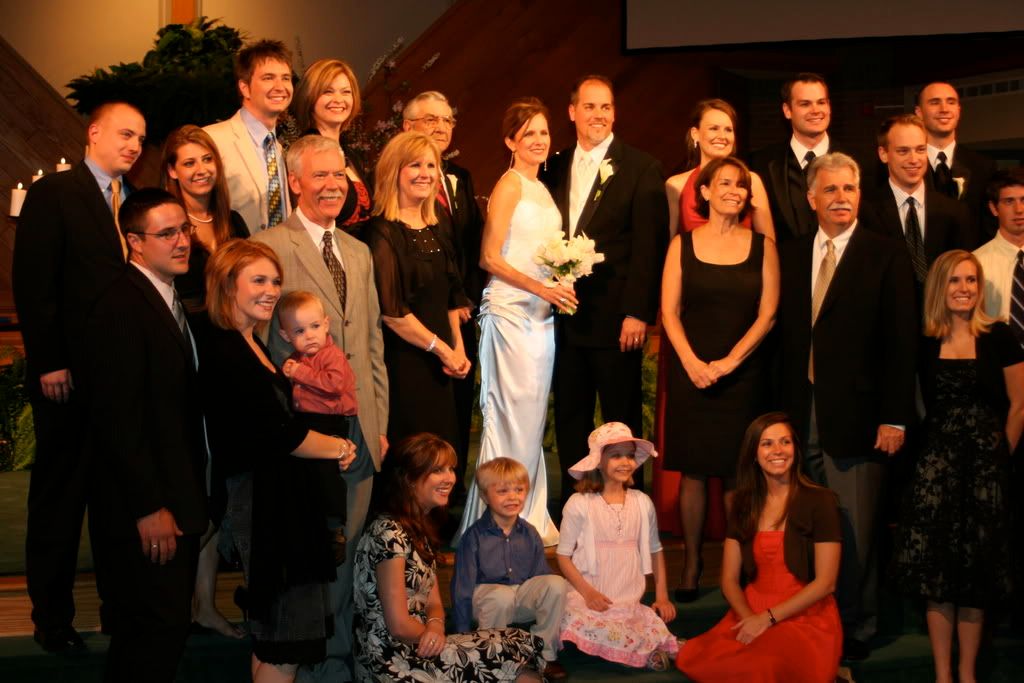 Congratulations!