We had a great Easter weekend. I hope you did, too. We had a wonderful morning at church. And we have eaten lots of food and watched lots of March Madness all day long. Fun times.
We veered away from basketball just long enough to be temporarily fixated on Paula Deen. Believe it or not, we had never watched her. I think Angela has a new kitchen crush. It prompted us to impulsively run to the grocery store and by all the stuff to make some homemade Paule Deen hot wings. And boy, were they good. And the good thing about her is that all of her recipes are healthy and low-fat.
Ahem.
My sweet wife also made my favorite for today...STRAWBERRY CAKE. Yummmmmmm.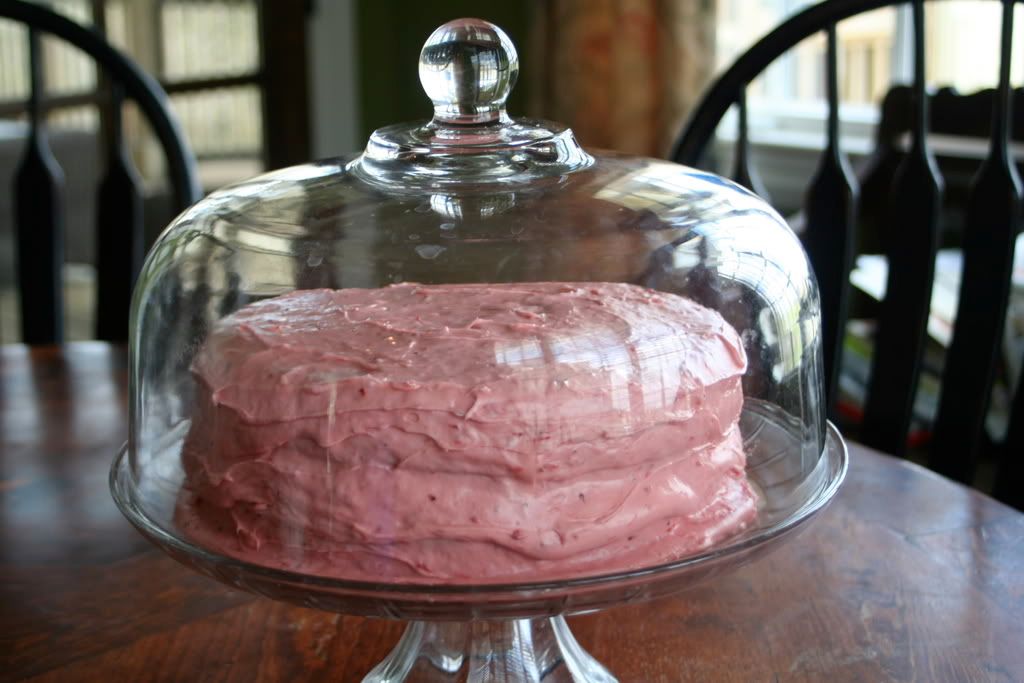 Here are the kids before we left for church this morning...
We colored Easter eggs a couple of days ago (Jack was out with his buddy Noah on the lake, so he missed the festivities).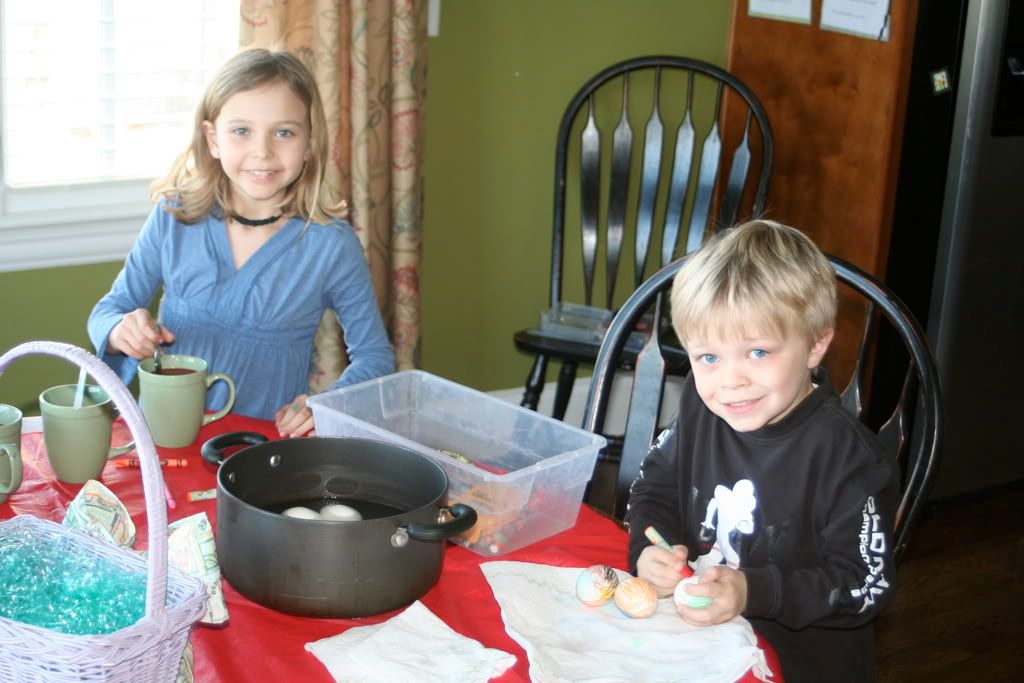 I am headed to California Monday morning for a premiere of the musical 3:16. If you are in the Pasedena are,
come see us
tomorrow night. We would love to see you.
Have a great Monday...
TC